Clad in Iron: War of the Pacific 1879 Free Download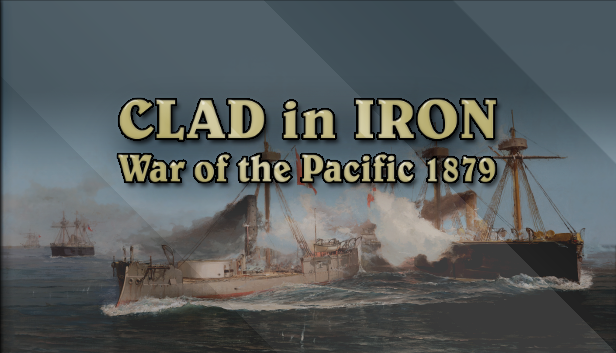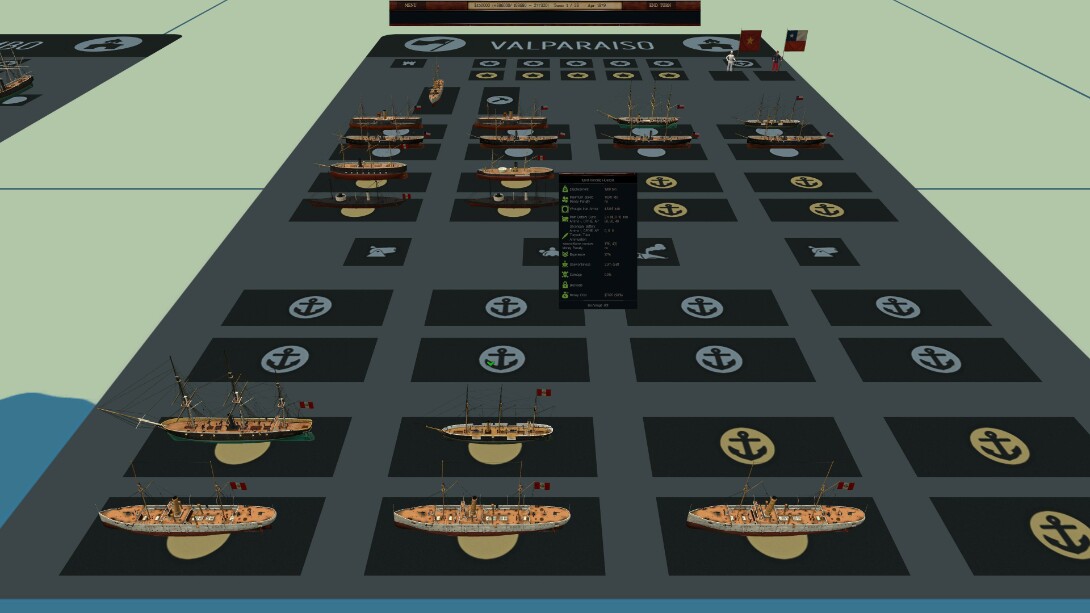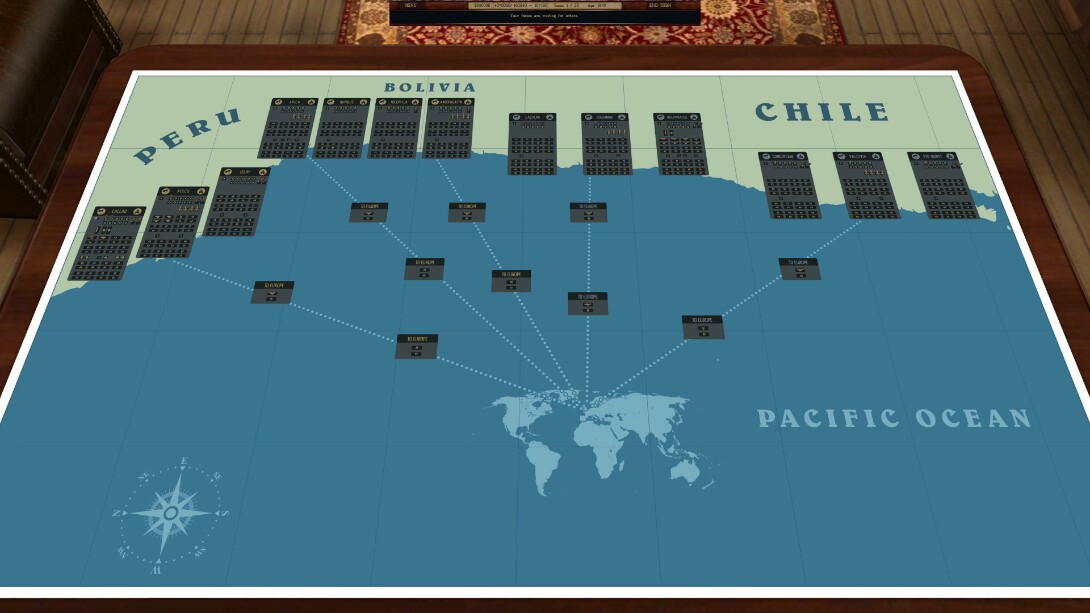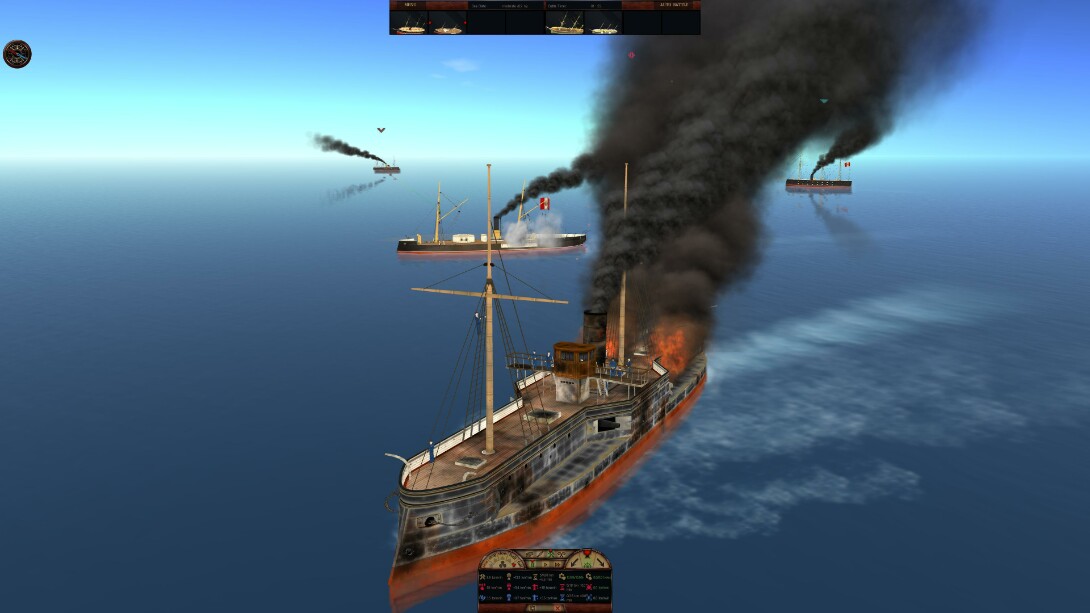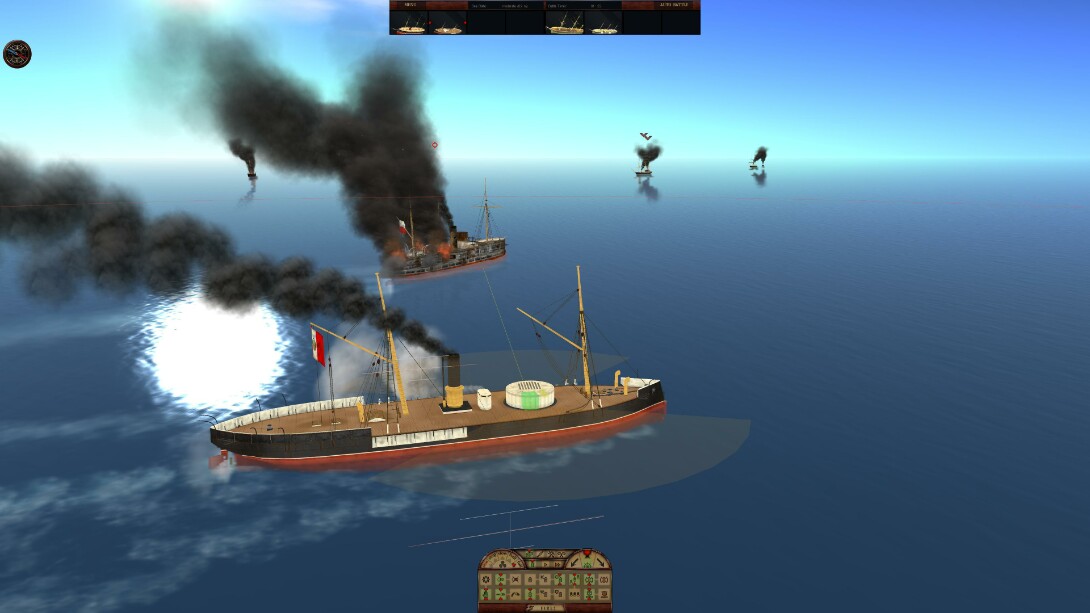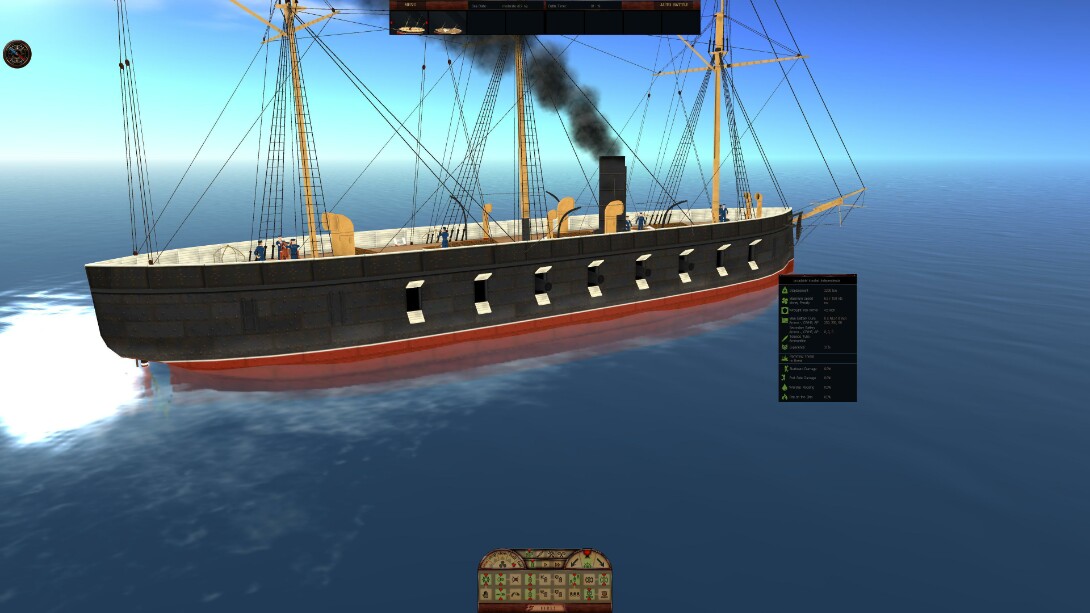 CLAD in IRON: War of the Pacific 1879 is a War of the Pacific history naval game in which a turned-based digital board strategy and a real-time simulation are combined.
Historical Events:
The War of the Pacific was in 1879–1884 between the South American states of Chile against the alliance of Peru and Bolivia. The causes of the conflict were border disputes, the difficult economic situation and the desire of all parties to the conflict to take control of the income from the profitable international trade in saltpeter. The Chileans had a strong fleet and a well-organized army, hardened in many years of battles with the Araucan Indians. The Allies had a twofold advantage in population.
Gameplay Description:
Manage your fleet and army, hunt the enemy's fleet, hide your weak squadrons in protected ports until reinforcements arrive, blockade enemy trade routes, amphibious assaults and harbour sieges, struggle for dominance over the seas in turned-based strategy mode - all of these actions are possible in CLAD in IRON: War of the Pacific 1879.
The real time tactical battle (simulation) mode allows you to set up battles and squadron groups with their formations and management using realistic ship models and characteristics as well as advanced ballistics and weapon models. Choose your ships, increase the experience of your crews and send your squadron into the high seas. Command a battle formation and experience the power of iron and steam in a turned-based maritime strategy mode while fighting battles with a tactical real time naval simulation game.
How to play:
SYSTEM REQUIREMENTS
MINIMUM:
OS: Windows 7
Processor: CPU Pentium 4 / Athlon 1.1 GHz
Memory: 2048 MB RAM
Graphics: compatible with DirectX 9.0C 512 Mb
Storage: 800 MB available space
Sound Card: compatible with DirectX 16-bit
RECOMMENDED:
OS: Microsoft Windows 7/8/10/11
Processor: CPU Pentium 4 / Athlon 2,4 GHz
Memory: 4096 MB RAM
Graphics: compatible with DirectX 9.0C 1024 Mb
Storage: 800 MB available space
Sound Card: compatible with DirectX 16-bit
BEFORE RUN THE GAME, DOWNLOAD, UNZIP AND INSTALL:
install_this_to_run_the_game.zip
100.12 Mb
Download
DOWNLOAD, UNZIP AND OPEN THE FOLDER, RUN THE GAME:
Clad_in_Iron-War_of_the_Pacific_1879.zip
165.15 Mb
Download
You can subscribe or donate any amount if you like it or if you want to support our team and the development of a new 
Ironclads 3
 game: