Starting my map from Square 1
Less than 2 months until the deadline (Which is April 30th/May 1st) I have had to scrap my map and start from scratch...
But be not afraid! There are two already finished maps for VSH-VScript, with 2 more (counting mine) hopefully coming as well.
This is how my map looked like: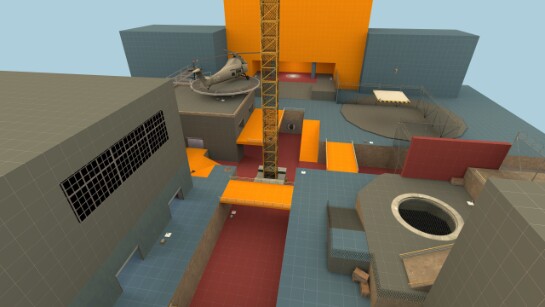 The reason? It was too big, too open and the path flow wasn't that great. Basically, it didn't follow the rule "Make your VSH map like it's a Doom Eternal arena" from my own
VSH Mapping Guidelines