Dark Ages..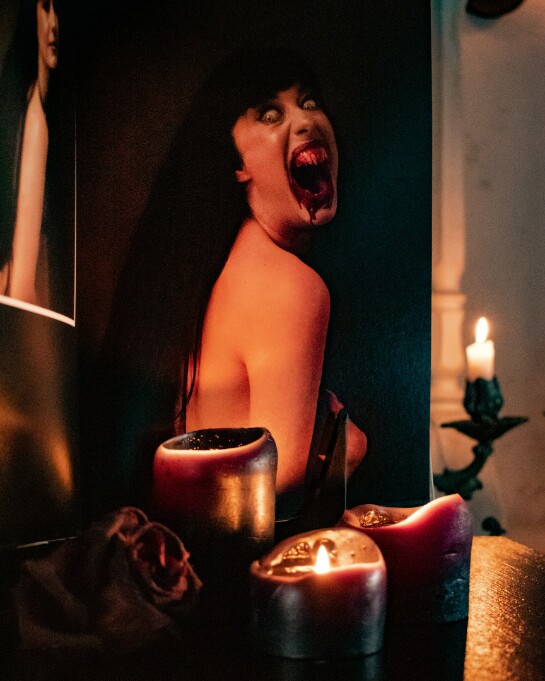 Historically, it is customary to call the
Dark Ages
the period of European history from the VI to the X century. But despite the evolution that followed in the following centuries, and I am not sure that it was evolution, the divine light still does not sufficiently illuminate human existence.. Isn't the execution of Joan of Arc a manifestation of absolute darkness? Isn't
St. Bartholomew's Night
the apogee of violence? All these events, which took place much later than this period, are a legitimate product of the obscurantism of the dark ages. And now it continues to live, deeply rooted in human hearts many centuries ago..
My work as an artist is an involuntary reflection of this, my work as an artisan is to dress it. And I involuntarily continue to explore the depths of this darkness, because the war right now reigns not so far from my studio..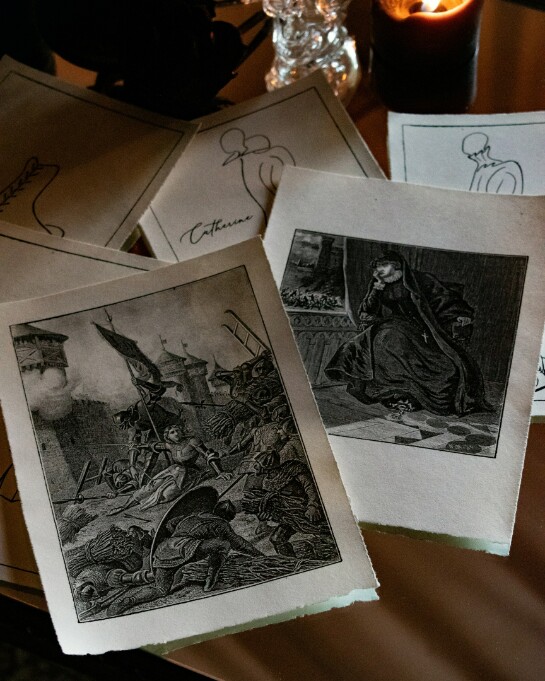 My new work, my next collection, divided into two parts - these are two inseparable sides of the human being. One part is a light, unsuccessfully breaking through the darkness of the second. Therefore, continuing my two-year project dedicated to women who are significant to me in history, I chose these two historical figures:
Joan of Arc
and
Catherine de' Medici
to once again express myself as an artist and myself as a craftsman. But as always, when you see my work, you won't find direct quotes or, even worse, cosplay there. As always, everything is sewn inside and passes through like threads in my boots..