Experimental Synthesizer EVOX.

EVOX is an experimental electronic synthesizer (standalone tool application for Windows) that employs two separate and programmable layers each with extensive FX and Modulation Matrix modules which provide the user with maximum control over unique sound creation. With the built-in 16 track Crossfade Pattern Sequencer, long evolving ambient/drone sounds can be created and cross-faded with other sounds to create dense tapestries of sound.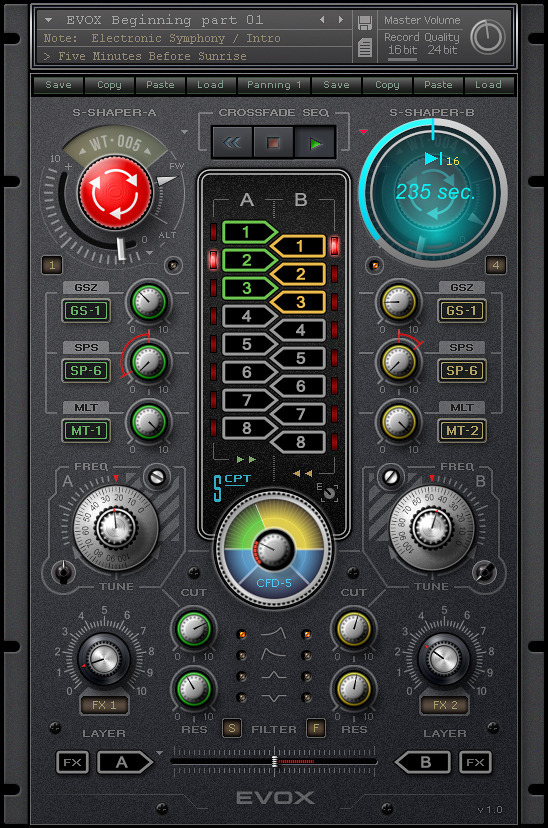 As an experimental synthesizer it radically departs from standard instruments and is meant to be used as a laboratory for the exploration of new sonic and timbral creations that would be difficult to achieve any other way. It is ideal for ambient soundscapes or virtually any type of experimental genres. As the user becomes more familiar with its various controls and parameters the possibilities for sounds that are surprising and unexpected are greatly enhanced.
It is free/donate, requires no registration and you are allowed to share it with your friends and post on your web resources. It requires no installation. Works without problems in operating systems Windows XP...10 (32/64 bit) although this tool is 32 bit.
The following examples demonstrate some of the patches that are provided with EVOX without any additional effects added or any other instruments employed.