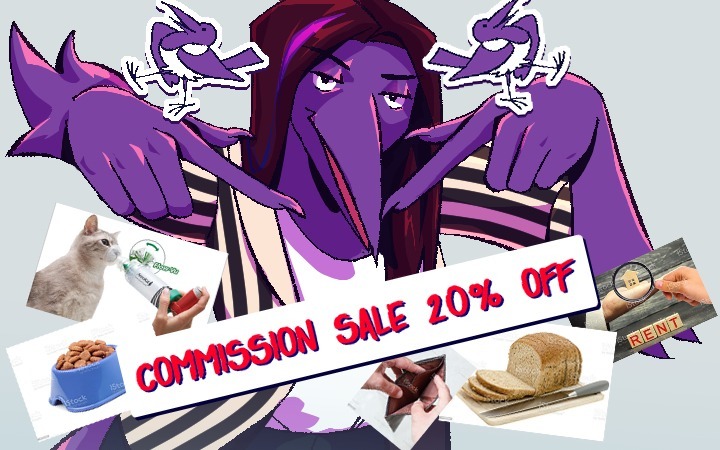 Hi! I propose an TRADE:
Are you sending me a meme about commission
And I'm giving you a 20% discount:
Commission info: 
https://www.furaffinity.net/view/48348211/
And by the way! Commissions are open and I will be happy to take up the creation of references for your characters! For those who have a refsheet created by me, I have a 30% discount on all future commissions.