SOLD - Little fairy moth
150 USD + Shipping 30 USD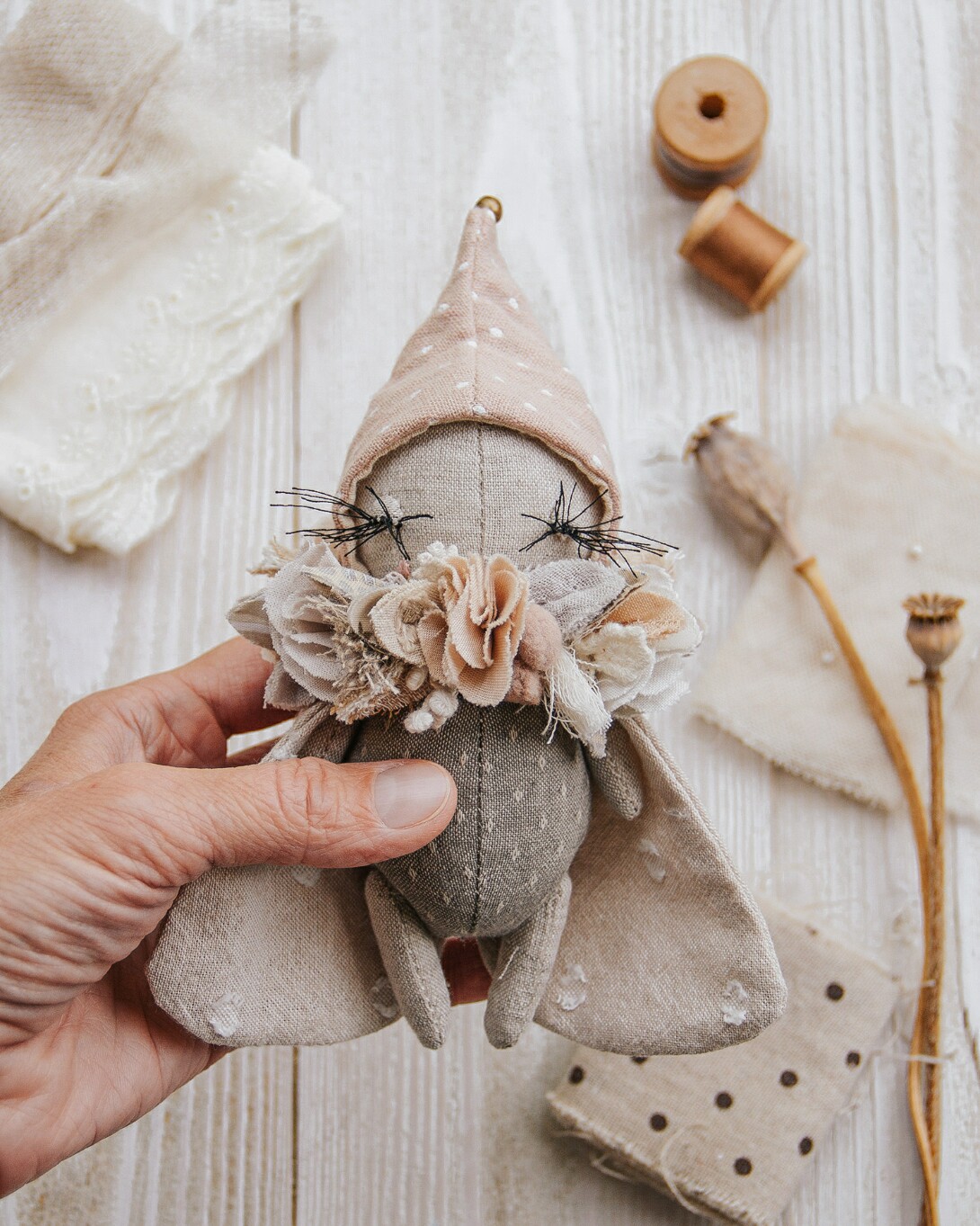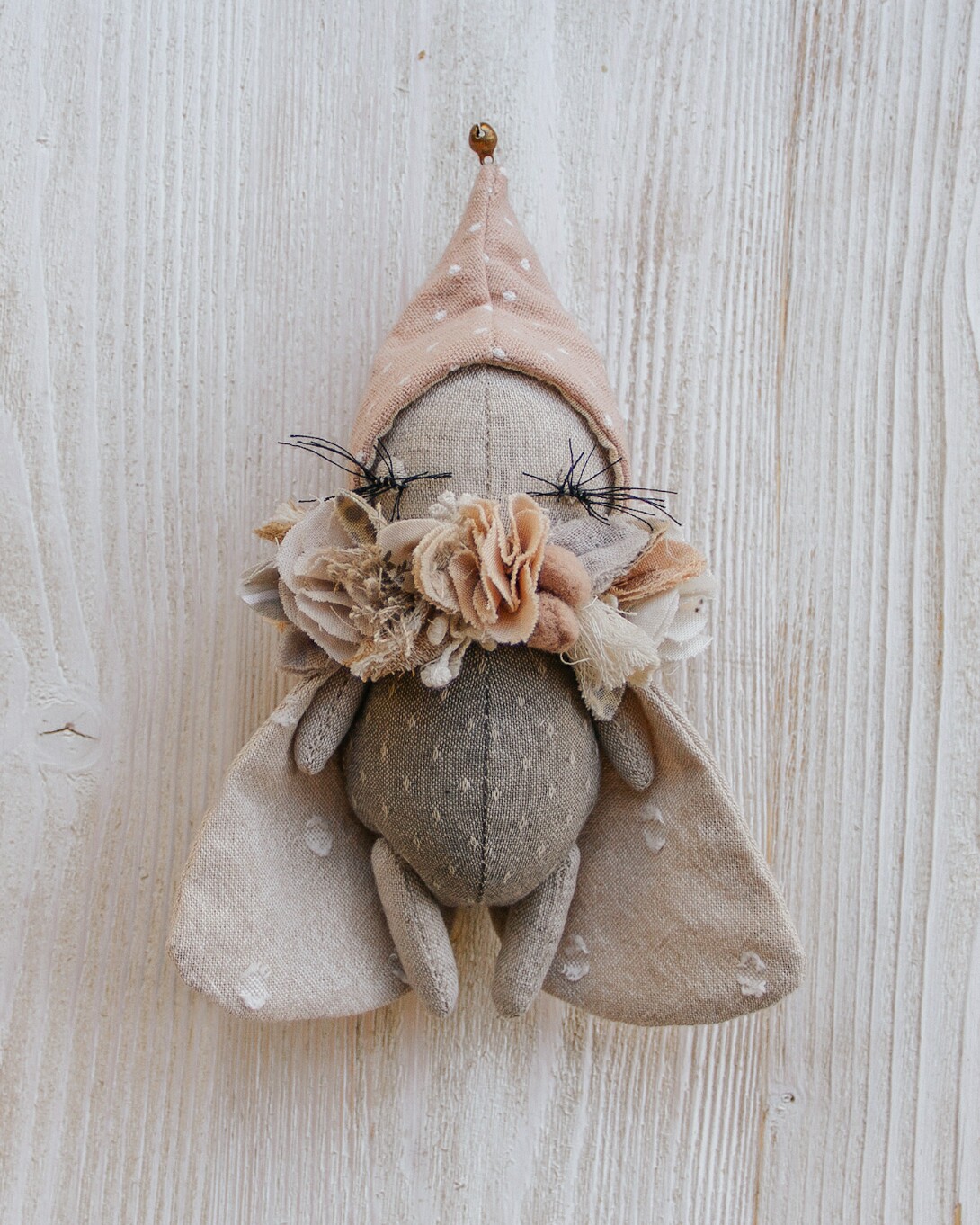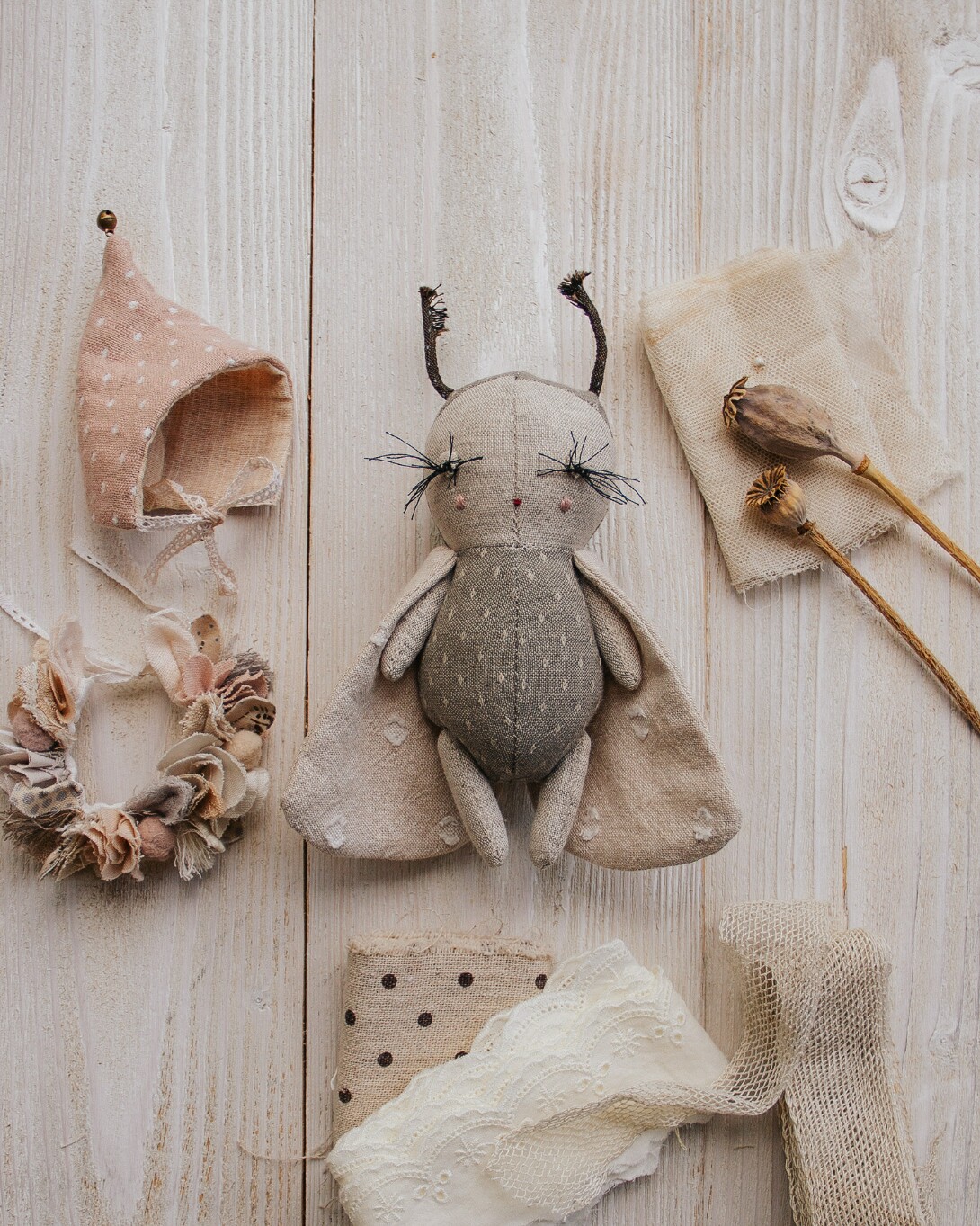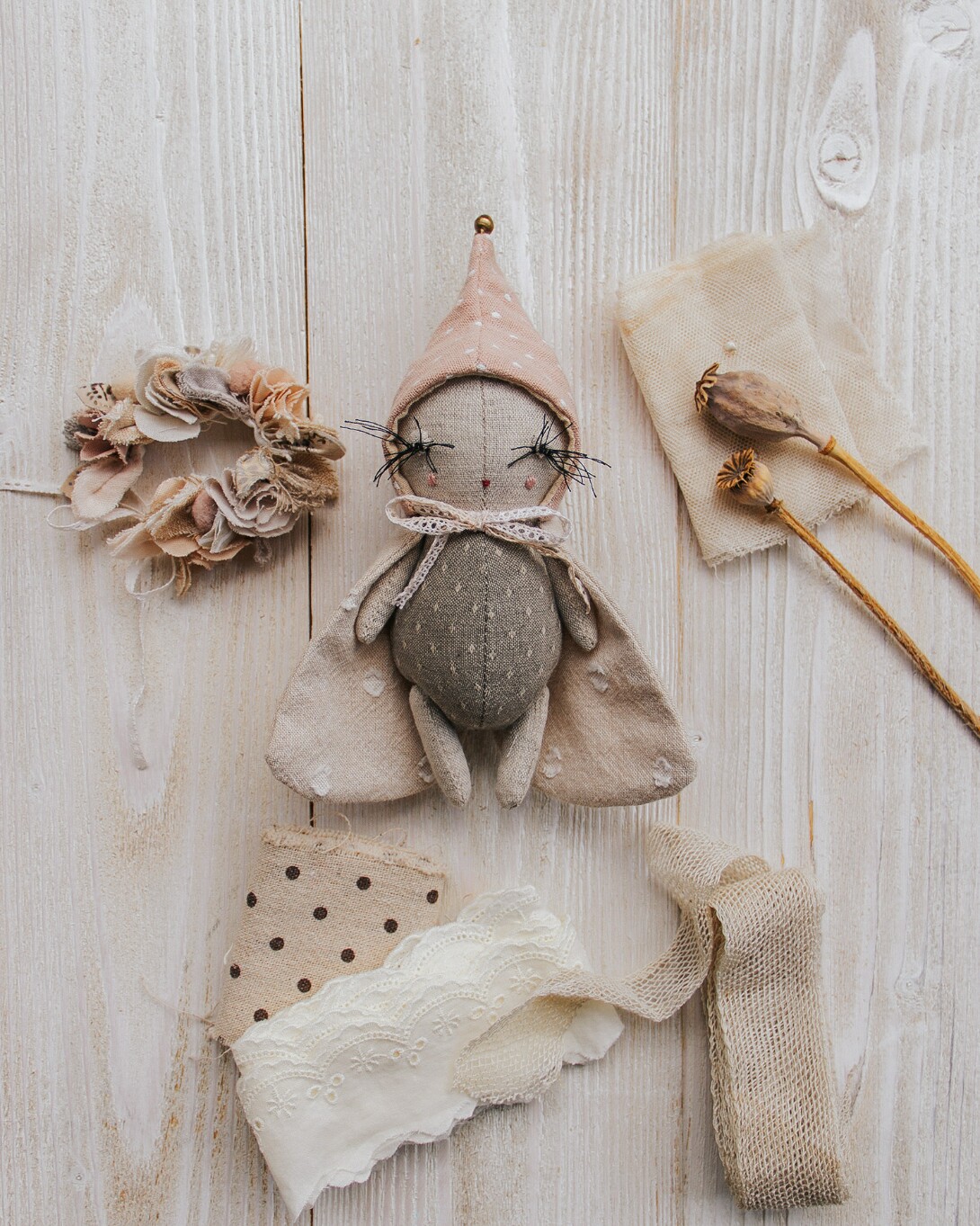 This listing is for the cutest Fairy Moth doll. She's got fluffy eyelashes, beautiful floral collar and the hood with a tiny bell.
The collar and the hood are removable.
It was designed and sewn by me. Each toy is unique.
The doll is made of cotton fabric and filled with soft polyester.
Height (without hood): 14 cm (5,5 inches)
PRICE: 150 USD
WORLDWIDE SHIPPING: 30 USD
Please contact me to purchase.