For English speaking visitors
Hi!~
I'll update my page soon to include English everywhere.
A quick explanation of this platform:
Boosty is a combination of Patreon and Ko-Fi. It has subscription tiers for monthly payments, goals for tips and donations, and paid posts which can be used to purchase digital content.
It's still a very small platform. Some features have not been implemented yet, like private messages (so be sure to join my
Discord
).
The only currency is rouble which has been crashing recently, but you can easily look up 
conversion rates with Xe
.
Here's a small user guide which I saw on twitter: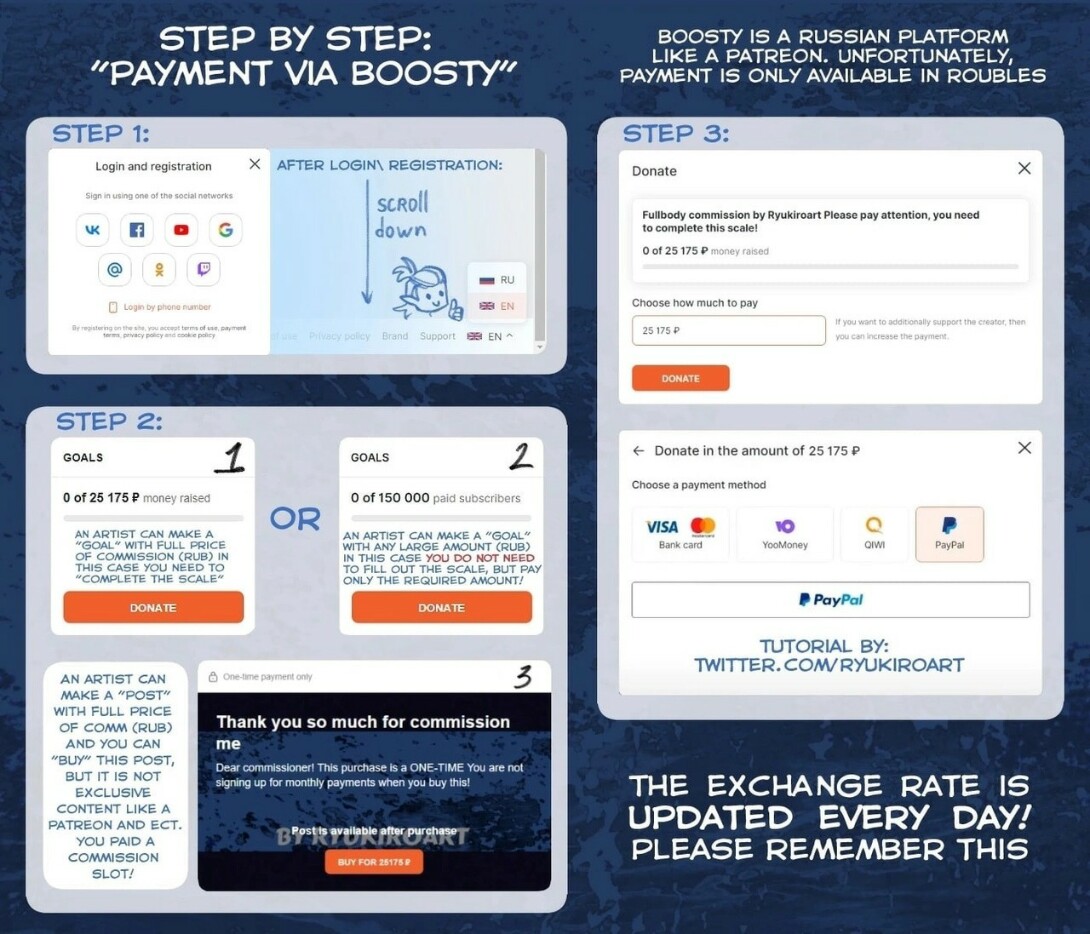 This was a guide on how to pay for commissions, I think. But it also works as an introduction to payment options.
I want to add to this:
- Please remember which account you used to log in and subscribe. Because if you pick any other of those options you will literally create a new account.
- Make sure that you have an email for notifications set in your profile, so that you don't miss any updates.
- Paypal payments may be glitching at the moment, but Boosty mods said that it's because the volume of payments has increased recently, so they're running into some limits. Just try again if it doesn't work.
PS. You can also simply follow me to get public news and updates in your inbox. Just like on Patreon or Ko-Fi!