Cascadeur to Game Engines features
Cascadeur to Game Engines
is an
addon for Blender
to transfer the animations created in
Cascadeur
to the
Unreal Engine
,
Unity
 and
Godot Engine
 along with your characters as quickly as possible, with just a click of the mouse.
You can even use the AutoPosing tool to animate your own characters without having to rig them in Cascadeur!
In addition, you can edit these animations to adjust them to the shape of your characters as quickly and easily as possible, in just a few clicks.
IMPORTANT NOTE:

Please watch a video showing the entire workflow, including animation tweaking.
Free UE4.26 Demo project + Blend file from this video, with a demo character rigged with Auto-Rig Pro:
Cascadeur2GE_Demo_UE4.zip
166.70 Mb
Download
Cascadeur2GE_Demo_character_Blender.zip
37.75 Mb
Download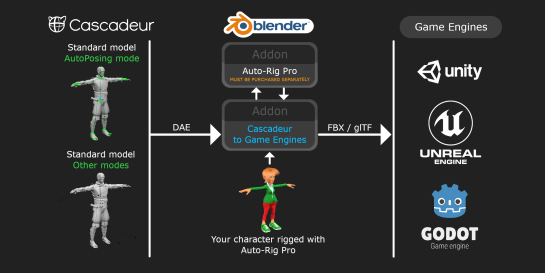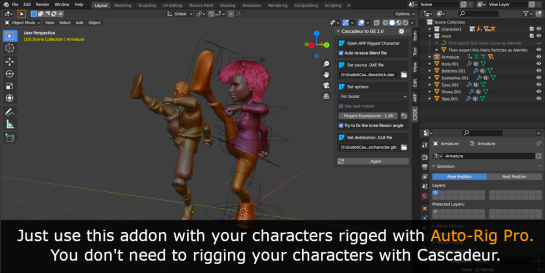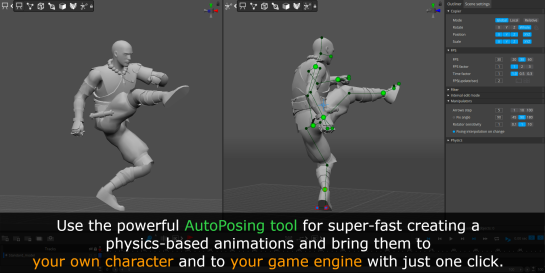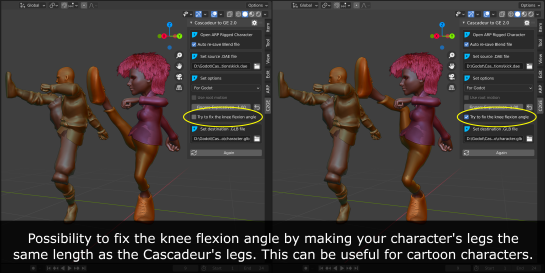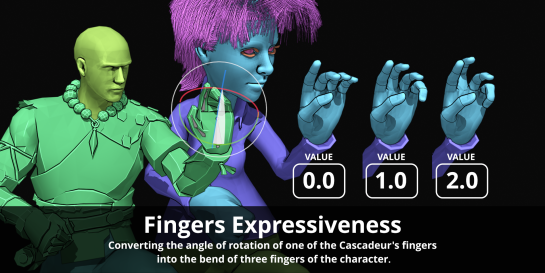 Addon Cascadeur to Game Engines version 2.0x tested with Cascadeur 2022.3.1 (latest), Blender 2.91 - 3.4.1 (latest), AutoRig Pro 3.67.25 (latest)
You can buy this addon here:
IMPORTANT NOTE: