Vitiligo skin | game-ready .dds + .psd | download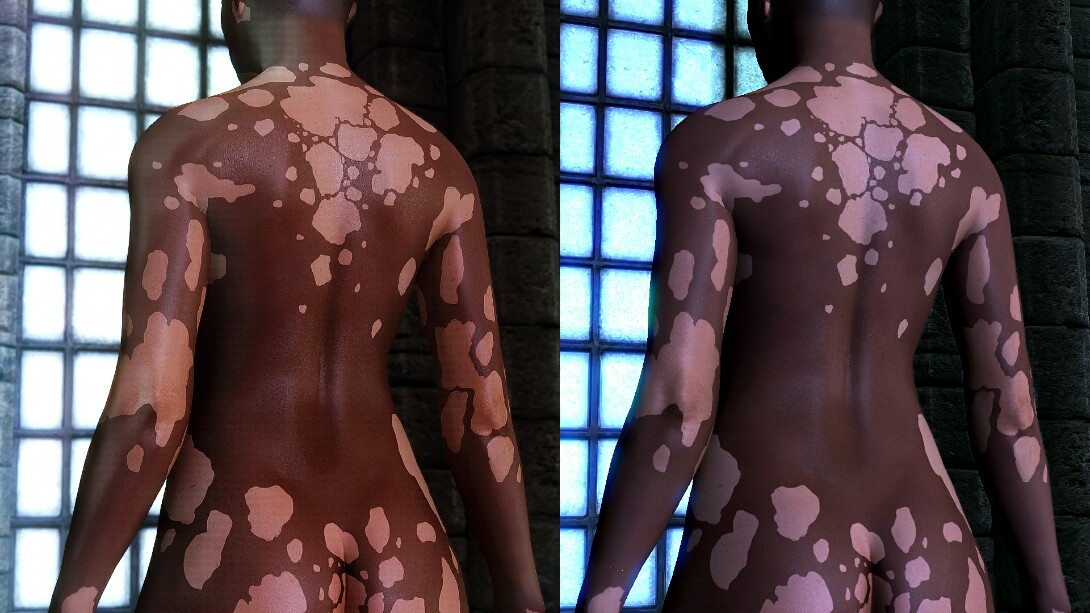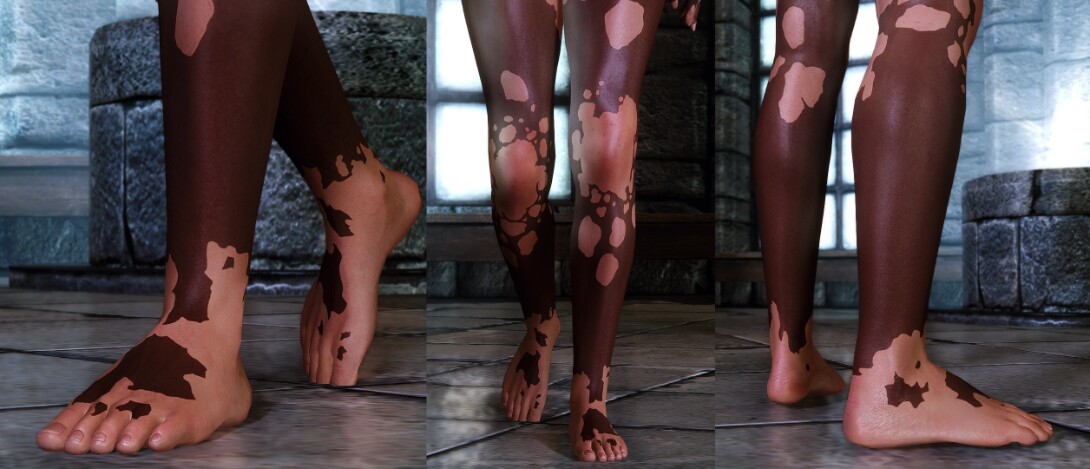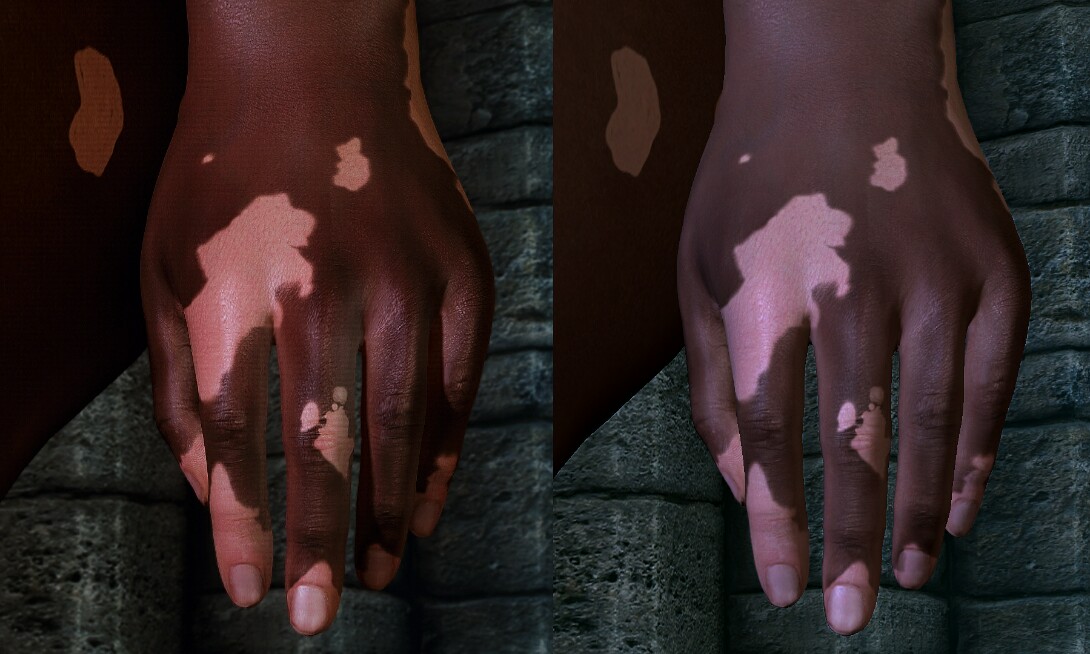 An ALT2 based & ALT2 compatible skin for UNP, Dream Girl, CBBE + a .psd for your own use/customization. 
The game-ready textures within the folders are placed "as is" and also have default names (_1), which would make them easier to install on a Custom Race or a custom companion :)
2K, 4K, compressed and uncompressed.
How to download: Click "Скачать"
----------------------
.psd download:
vitiligo_body_cbbe.psd
122.25 Mb
Download
vitiligo_body_unp.psd
122.73 Mb
Download
vitiligo_hands_all.psd
246.66 Mb
Download
vitiligo_face.psd
304.06 Mb
Download
How to download: Choose a file and then click "Скачать"
----------------------
Permissions: credit me (khisartin, www.DDSWorkshop.net), no LoversLab, do not reupload "as is".