Upcoming King Air annunciator panels
We are currently working on the annunciator panels for various King Air variants. These will be released as new SimVimPanel modules, with support for some customization on the user's part, and as plugin database and RSC configurator image map updates for those who want to make physical annunciator panels.
This will eventually include 8 variants of annunciator panels for B1900/UA/UB, B1900/UC, B1900/UE, C90B, B200, B200(>1444), KA200 and KA350.
The SimVimPanel modules will be fitting for any 7-8" (annunciators only) or 9-10" screen on a mini-PC, Raspberry Pi or laptop.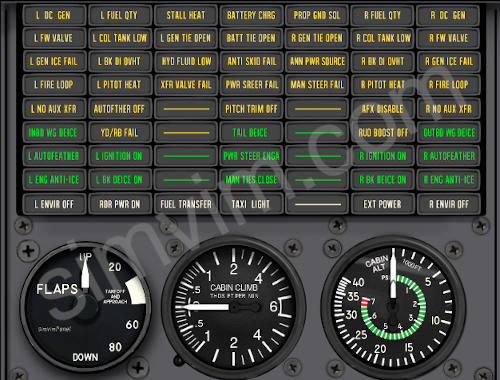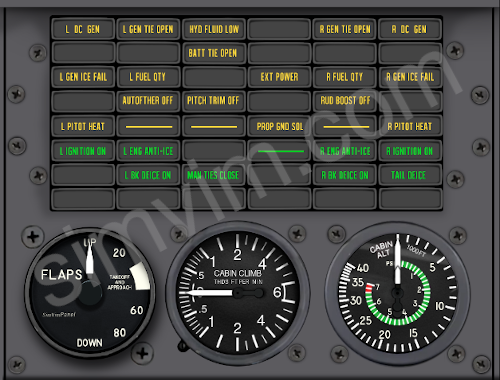 * Panel gauges are work in progress