SimVimPanel v4.24 and SimVimX v2.17, new C172 panels
We have finished working on a major update for SimVimPanel, improving its interaction with panel lighting controls along with multiple other changes. Check the full list of changes
here
.
We are also shifting to a different approach to making panel modules, where we aim to provide different modules more suited to either cockpit-builders or virtual panel users.
To demonstrate all the new features, we are providing a set of new Cessna 172 modules. You can download multiple modules for panel builders custom-made for different screen sizes
on our website
. In addition, a full virtual panel module with background is available to subscribers.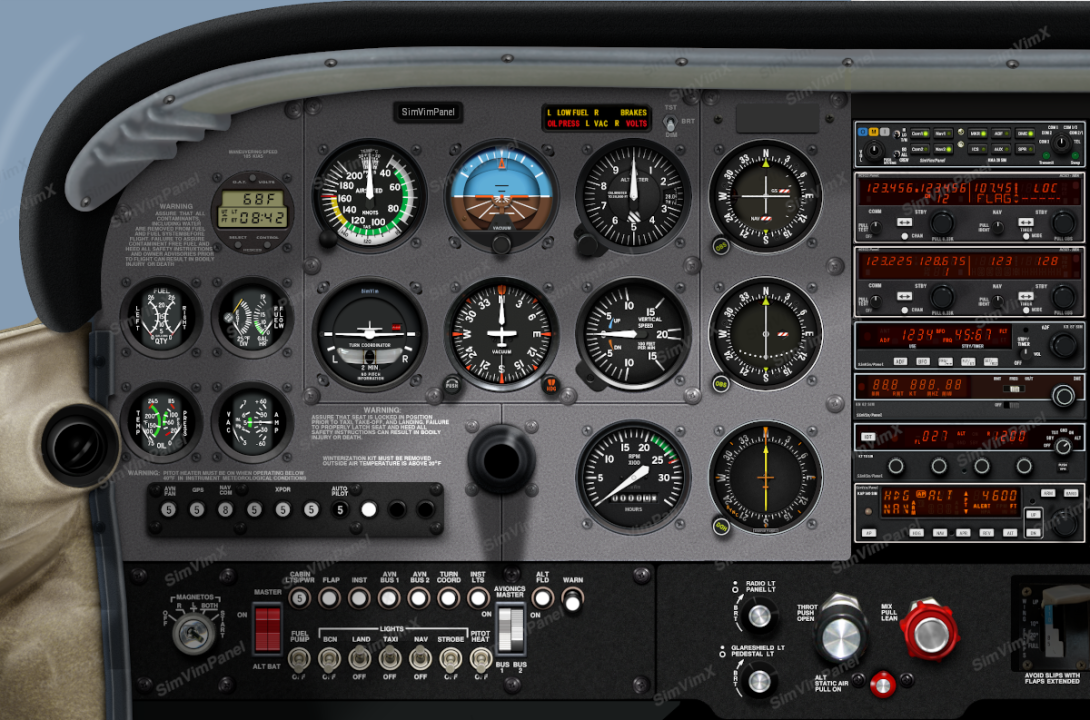 As most of the relevant functionality was already added to the plugin in the previous version, the new plugin is just a minor fix to encoder functions, relevant for both hardware encoders and SimVimPanel on-screen knobs.
Note that in order to be model-independent the panel uses custom SimVimX lighting controls (a large set of parameters for different lighting channels), so you need to use either SimVimPanel on-screen knobs or assign SimVimX hardware knobs to control lighting brightness. This will also affect the lighting in the default Laminar C172 model, or in any custom model with proper conversion.